Bristol Airport Parking
Cheap Bristol Airport Parking
If you're searching for good deals on Bristol airport parking, we have a large number of options depending on the distance from the airport, price, and the length of stay you desire. All of them are geared towards travellers and those performing drop-off trips of varying lengths.
Bristol Airport Location
Bristol Airport (IATA:BRS,ICAO:EGGD) is located in Lulsgate Bottom in North Somerset, England, UK.
Express Drop Off
The simplest parking option is the Express Drop Off and Pick up area which is situated at the end of the road in front of the terminal building. It offers the most convenient way of saying goodbye or hello to your passengers or visitors. It is a short stay only car park. There is a  small charge of £1 for up to twenty minutes or £5.00 for an hour.  It is possible to park for the day at £50.00. There is a short covered walkway from the Drop Off point to the check-in desks in the terminal building. If you require special assistance there is a help point located within the walkway. It's best to book assistance in advance at the airport and with your airline to avoid any delays or hold-ups, especially at busy times.
If you are a blue badge holder (disabled permit) it is possible to get thirty minutes of free parking. To obtain the free thirty minutes on returning you have to take your blue badge to the customer information point.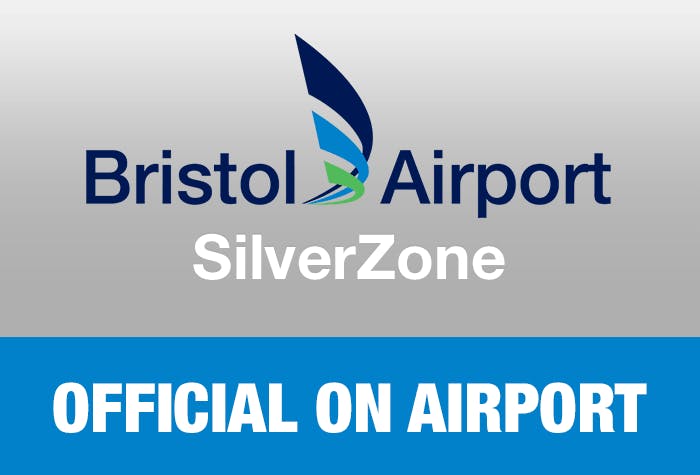 For travellers who want to park for four days or more, the Silver Zone parking option is a good one, especially if you book in advance. The car park is well lit and monitored 24 hours.  It is the cheapest car park option at the airport if booked in advance but it's important to note that once you've booked it in advance it is non-flexible. This means unfortunately once the booking is made it is not possible to change dates, amend or cancel it.
The car park operates using a car number plate recognition camera which means that you must arrive at the car park in the vehicle you have booked for. After checking in and leaving your car keys in the Silver Zone reception building travellers alight the free, low-emissions courtesy bus which takes about 5-6 minutes journey time to the terminal building.
Disabled Parking at Bristol
Disabled parking spaces are available adjacent to the reception building and the courtesy bus is equipped with a low-loading facility to enable wheelchair access. At the entrance and exit barriers, and car park pay machines there are help buttons for travellers who require special assistance.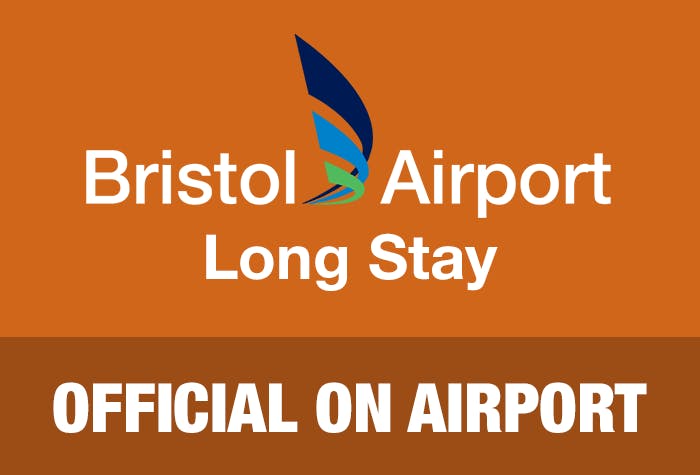 If hopping on and off a courtesy bus doesn't appeal; then Long Stay Car park might be more suitable. The long Stay car park is best for travellers who want to park for more than a day and less than two weeks.  The long-stay car park is situated closer to the terminal building than the Silver Zone car park. Unlike the silver zone car park, there is no key drop off reception service. Travellers using the car park simply park their own car and lock it and leave it in the secure, fenced long stay car park and hang on to their car keys whilst they are away. Like the other car parks, there are number plate recognition car parks and CCTV cameras along with 24-hour assistance available. Special assistance help buttons are situated on the exit and entrance barrier points. The disabled (blue badge permit holder) bays are situated closest to the terminal building. Booking in advance at the Long Stay car park is usually more cost-effective than turning up on the day.
Business Parking
Bristol airport also offers a Premier Parking option which is a short 3-4 minute walk from the main terminal building. The car park is manned around the clock for 24 hours assistance and security. There are also number recognition cameras in operation along with secure fencing for peace of mind. Travellers can park their vehicles from 1-15 days. However, there are only 495 spaces available in the Premier Car Park, so it is recommended to book in advance especially during busy travelling times like Christmas and summer holidays. It is possible to turn up on the day and pay if you don't mind paying the full tariff.
Meet & Greet Parking
One of the smoothest ways of getting your trip off to a flying start is to choose the Meet and Greet parking option. The Bristol express drop off area is where the meet and greet team operate from. Once meet and greet has been booked all you have to do is to ring the fully trained and experienced car park team when you are about ten minutes away from the airport and let them know you are about to arrive. They will be waiting for you and your vehicle at the Express drop off point and then they will check over your vehicle whilst you take out your luggage and then take your car to the secure onsite 24-hour car park, leaving you free to make the short walk along the covered walkway to the terminal building and check-in area. On the return journey, you telephone the team and let them know your flight has landed and then by the time you have passed through passport control and baggage reclaim the Meet and Greet team will have your car ready and waiting for you back at the Express Drop off Point.
For Motorbikes and scooters, parking is free of charge as long as the bike is parked in a designated motorbike parking space so there is no need to book up in advance.
Bristol Airport Parking Reviews
Trusted by our customers, see below and our Google reviews for peace of mind.
Parking With A Hotel Stay
Another option is to stay overnight in one of our Bristol airport hotels that provides parking.
What's the cheapest parking at Bristol airport?
The cheapest parking at Bristol airport depends on how long you need to park but is usually the Silver Zone long stay car park.
How do I pay for parking at Bristol airport?
If you prebook parking then you pay at the time of booking. If you just turn up at the airport then use the payment machines. For the short stay car park you will have to pay for a ticket before leaving. For long stay parking you pay at the machines in the car park when leaving.
How much does it cost to leave your car at Bristol airport?
To park for 24 hours costs £33 with Meet & Greet Valet Parking, £43.99 in Long Stay and £52.99 in Multi-Storey. Prices based on arrival date 7th October correct as at 6 August.
Bristol Airport
Address: Bristol BS48 3DY