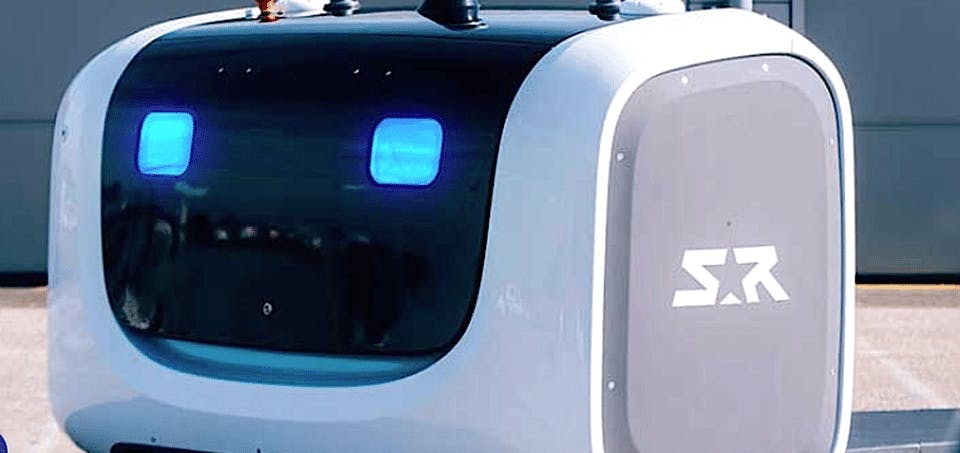 Stan the Gatwick Parking Robot

This Summer motorists parking their car might encounter a new assistant, Stan the Gatwick Parking Robot.
Gatwick Airport will be starting a trial in August using a fleet of robots to move cars from a valet drop off point with wide spaces to another part of the Gatwick South Terminal's long stay car park.
The area will be able to accommodate more cars. Currently Gatwick can fit in 170 cars but once the lamp posts, tarmac and markings have been removed they will be able to fit 270 spaces on a new robot friendly surface.
The robots codenamed Stan after a French firm Stanley Robotics which provides the technology. Similar schemes has successfully been introduced in Dusseldorf, Paris and Lyon. The battery powered robots will scan the size and shape of the vehicle before placing a forklift style ramp under the chassis and then moving the car to another bay all without the need for keys or a driver.
Drivers will use an app on a touch screen in a dedicated zone of the car park to summon a robot to park their car. While customers are being taken to the airport terminal by bus one of the robots will be doing their work quietly, making no fuss and most importantly not risking any damage or extra mileage being incurred.
Stéphane Evanno, Stanley Robotics' co-founder, said: "We call it a valet parking robot because people just need to drop off their car at the entrance of the car park and then they can basically leave and catch a flight, but it's doing more than just valet parking."
After a five month trial at Charles de Gaulle airport in Paris he said, "They did not understand that their car would not stay in that wide space where they left it … they were just wondering why the car was in another position when they returned,"
It remains to be seen whether UK motorists booking cheap airport parking will be happier to trust a droid like Stan to look after their prize possessions rather than a human.