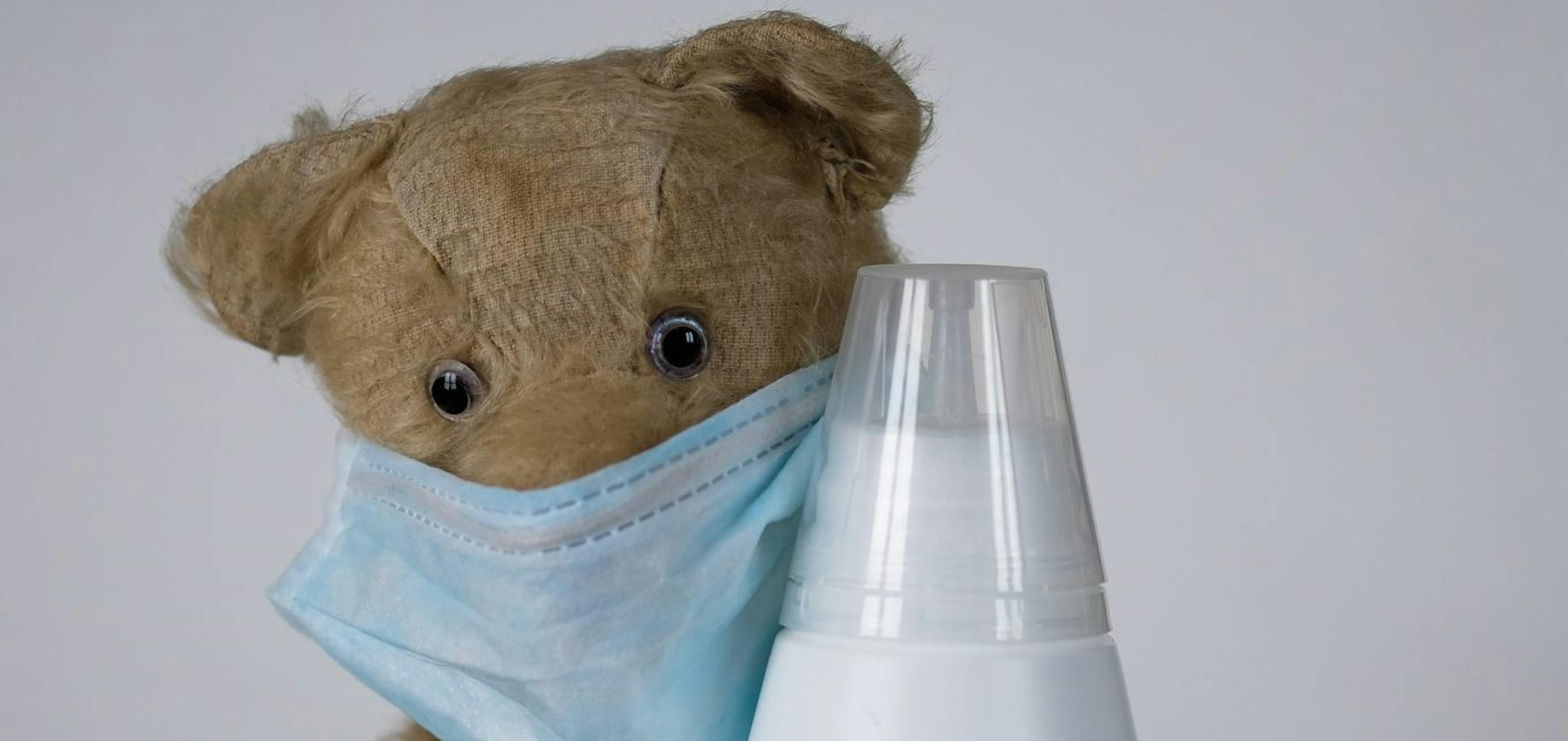 How Covid-19 clean is your airport?

We normally choose a destination for our holidays or business trips but now in Covid-19 times we might be safer thinking about the airport first.
That goes for our departure airports too. 
Soon we'll be able to check the Covid-19 airport rating before we fly or even before we plan our trip with the help of the people at Skytrax.
Skytrax are known for their annual rankings of the world's best airports, but with the worldwide Covid-19 pandemic they have focused on airport hygiene.
So far, Skytrax have inspected four airports and only one has been awarded five stars. The first airport in the world to be awarded the Skytrax five star rating is Rome's Fiumicino airport. 
Skytrax conducted a Covid-19 audit over 3 days in September and based their results "on a combination of procedural efficiency checks, visual observation analysis and ATP sampling tests".
According to Wikipedia, ATP is a molecule found in and around living cells, and as such it gives a direct measure of biological concentration and health.
Edward Plaisted of Skytrax said: "Rome Fiumicino Airport has done an excellent job in delivering COVID-19 protocols that enable a safe environment for customers and staff. In the core areas of hand hygiene and social distancing the airport has robust procedures in place, and importantly, this is being reinforced by a high-level of attention to terminal sanitisation at high-contact points. It is the consistency of these measures that is also notable, and this is an essential factor behind Rome Fiumicino Airport being the first airport in the world to receive the COVID-19 5-Star Airport Rating."
Fiumicino International Airport (FCO), also known as Leonardo da Vinci Airport, has made great efforts to keep its customers safe during the pandemic. It is the busiest airport in Italy and the eleventh busiest airport in Europe by passenger traffic with over 43.5 million passengers served in 2019, according to Wikipedia.
What has Fiumicino Airport done to keep travellers safe?
All passengers now use Terminal 3 for check-in and arrival, and Concourse Gates E for departure and transfer flights.
The airport has an in-house Bio-Safety Team of 40 staff that facilitate social distancing and ensure compliance with face mask usage.
7,000-square-foot Covid testing center, which is co-managed with the Italian Red Cross.
Effective signage and information systems.
UV sanitisation methods further enhance hygiene levels at high-contact points such as elevators and escalators.
ATP testing of frequently touched surfaces ensures that staff are cleaning to a good standard.
Mr. Marco Troncone, CEO of Rome Fiumicino Airport said: "We are very satisfied with this new award as it once again is a significant international recognition of the efforts of the company which, during the emergency, in addition to the protocols prescribed by the Government, has adopted further measures to ensure the maximum breadth and depth of preventive interventions allowing the airports of the Italian capital to continue to operate in conditions of maximum safety."
How are other airports doing?
Skytrax have tested three other airports and each one has been awarded three stars. These airports are London Heathrow (LHR), Malaga in Spain (AGP) and Nice Cote d'Azur in France (NCE).
Related Content
You probably want to know how safe the airplane you're travelling in is. Check out our article 7 reasons why air travel is safer than you think.
Also, find out about why cleaning robots might be the future for air travel.